To our great joy Ankarsviks school and Lanternas pre- scholl is involved in the Comenius project this year. Comenius is a European-wide series of projects where schools come together to work on a theme of their choice.
We will be working with schools from Belgium, England, Germany and Ireland on the project. One of the main aims of this project is to increase the use of ICT (information- and communication technology) in the classroom through a variety of mediums. For example we will be working with podcasting, stop/start animation, photostory, Notebook and many more.
Furthermore we hope that the cooperation between the schools will increase the knowledge and understanding for one another.
This project will last until June 2014. During this time pedagogues from Ankarsvik and Lanternan will visit the other participating schools and see how they work. In return the other countries will send representing pedagogues to our school and pre-school in May 2013. Both parents and students will be informed on a contineus basis.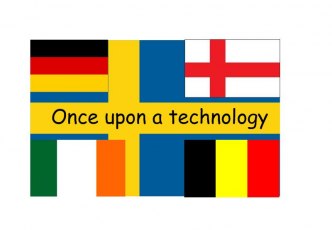 Belgiums fairytale is called Nello en patrache.
It is about a boy named Nello who becomes an orphan at the age of two when his mother dies in the Ardennes. His grandfather Jehan Daas, who lives in a small village near the city of Antwerp, takes him in.
One day, Nello finds a dog who was almost beaten to death and names him Patrasche. Due to the good care of Jehan, the dog recovers, and from then on, Nello and Patrasche are inseparable. Read the story as a PDF file.
Ireland and England
Sweden, Germany and Belgium